Last Updated on 22/11/2023 by Miki
Table of contents
| | | | |
| --- | --- | --- | --- |
| | | | |
| | | | |
| | | | |
| | | | |
Nespresso is one of the most popular coffee makers on the market, and for good reason. It's easy to use, produces great-tasting coffee, and is relatively affordable. One of the best things about Nespresso is the wide range of capsules (or pods) available. There are dozens of different varieties to choose from, so you can always find one that suits your taste. If you're a fan of lattes, you'll be pleased to know that there are plenty of Nespresso capsules that are perfect for making them. In this article, I'll be taking a look at nine of the best Nespresso capsules for lattes, so you can find the perfect one for your needs. If you don't drink a latte specifically, then you may want to read my article on The 7 Best Nesrepsso Pods & Compatible Pods.
This post may contain affiliate links. If you use these links to purchase something, I may earn a commission without any extra cost to you. I would appreciate it if you do so to keep this blog going!
​
The 9 Best Nespresso Capsules For Lattes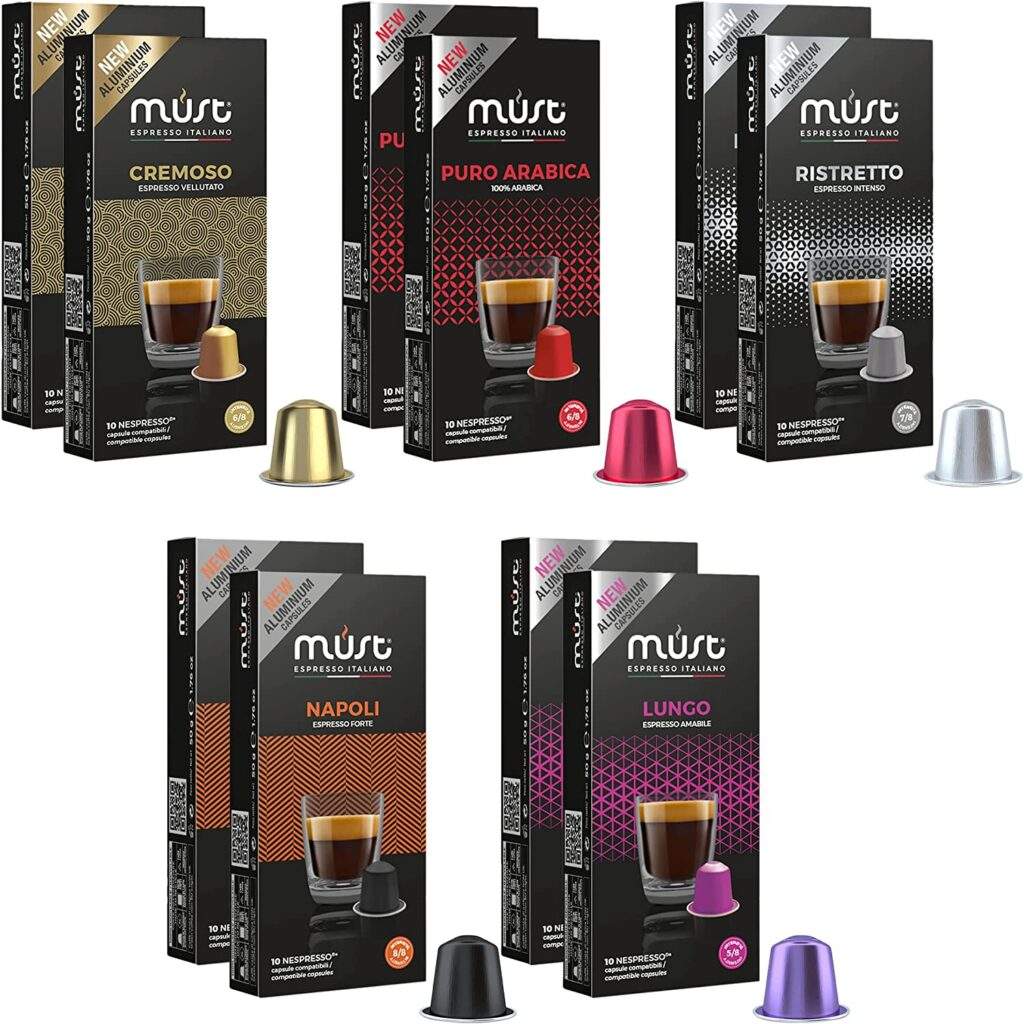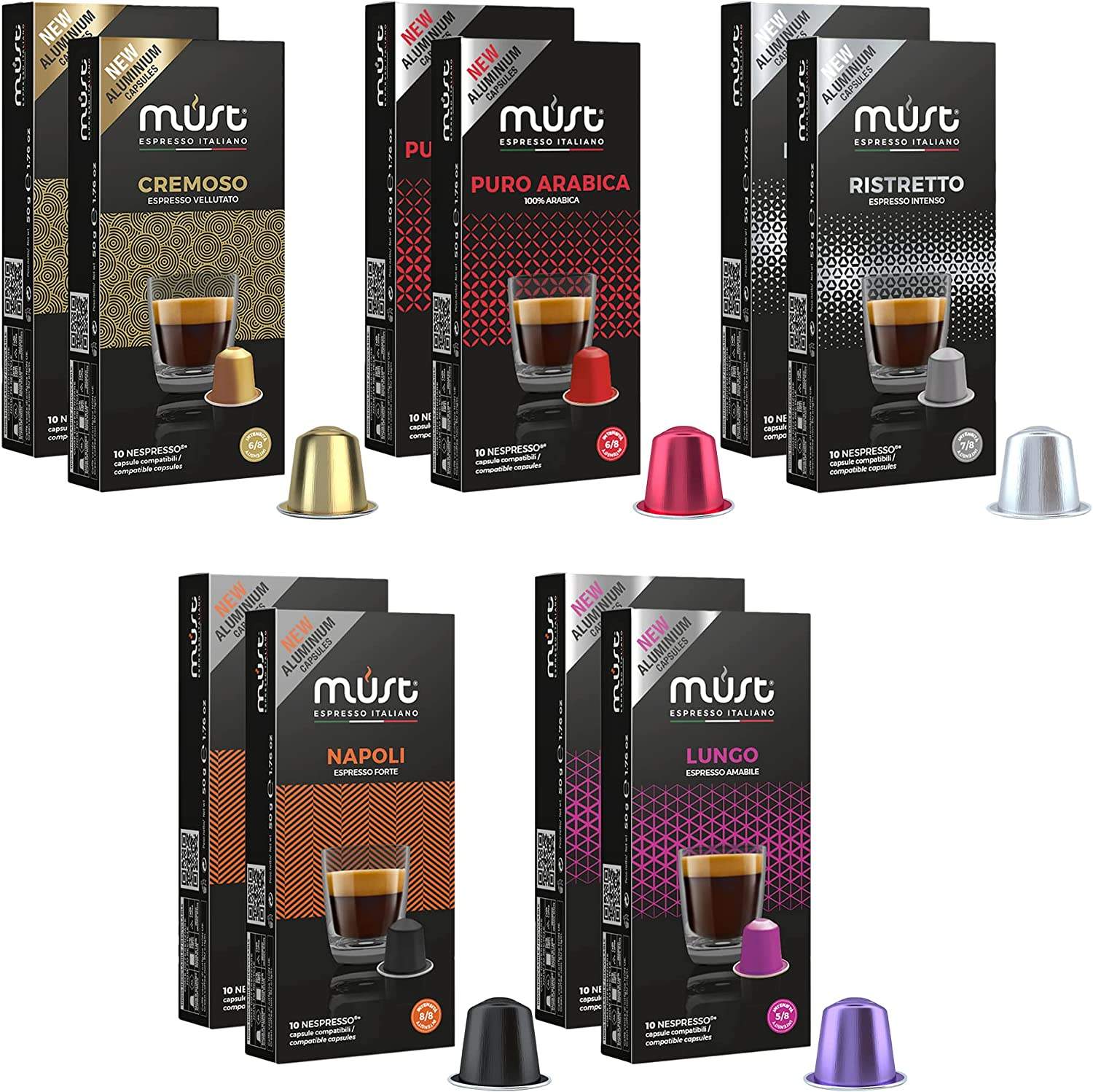 You might not have heard of MUST coffee, but it's an Italian company that uses high-quality coffee as well as aluminium capsules that can keep the coffee fresh. In addition, they are recyclable and perfect for those who prefer eco-friendly options. Also, what makes this pack stand out is the variety and it includes 5 different flavours: Cremoso, Pro Arabica, Ristretto, Napoli and Lungo. You can experiment with making your latte as Napoli has the highest intensity while Lungo has the lowest. If you're looking for a Nespresso-compatible capsule that offers a variety of different coffees for your latte, then the MUST Nespresso Compatible Coffee Capsules Variety Coffee Selection is a great option.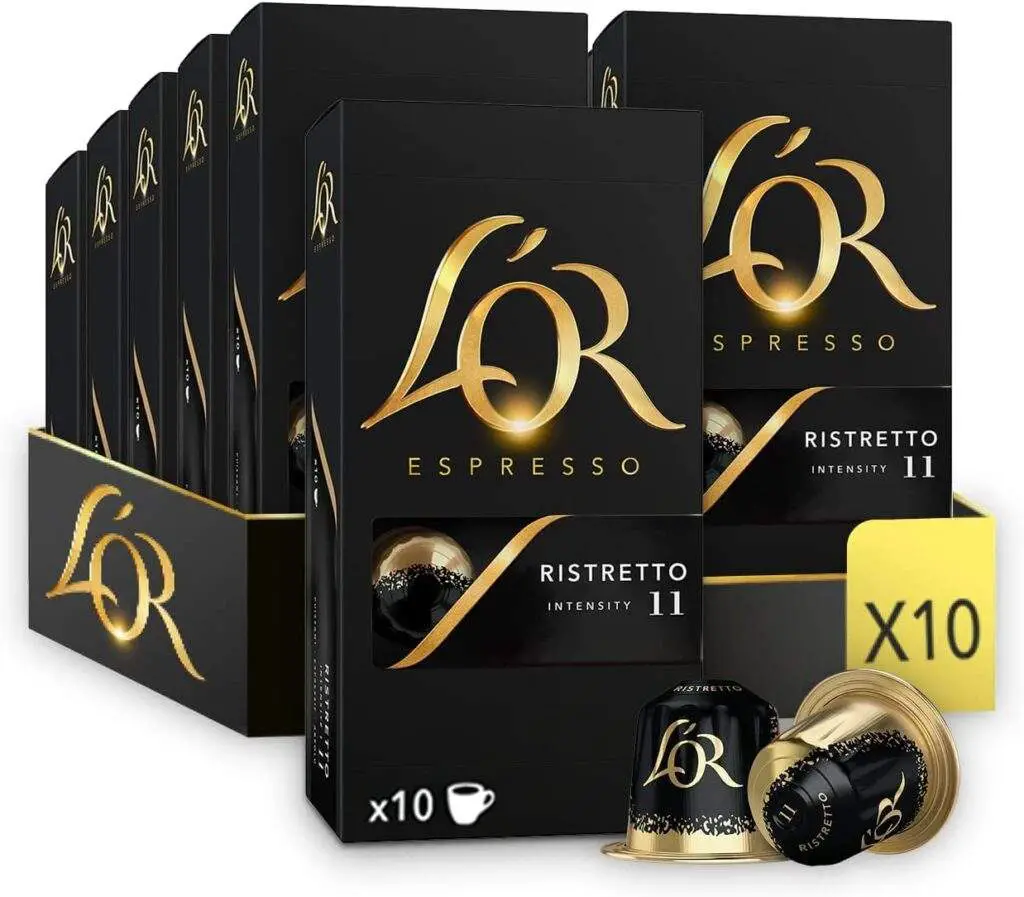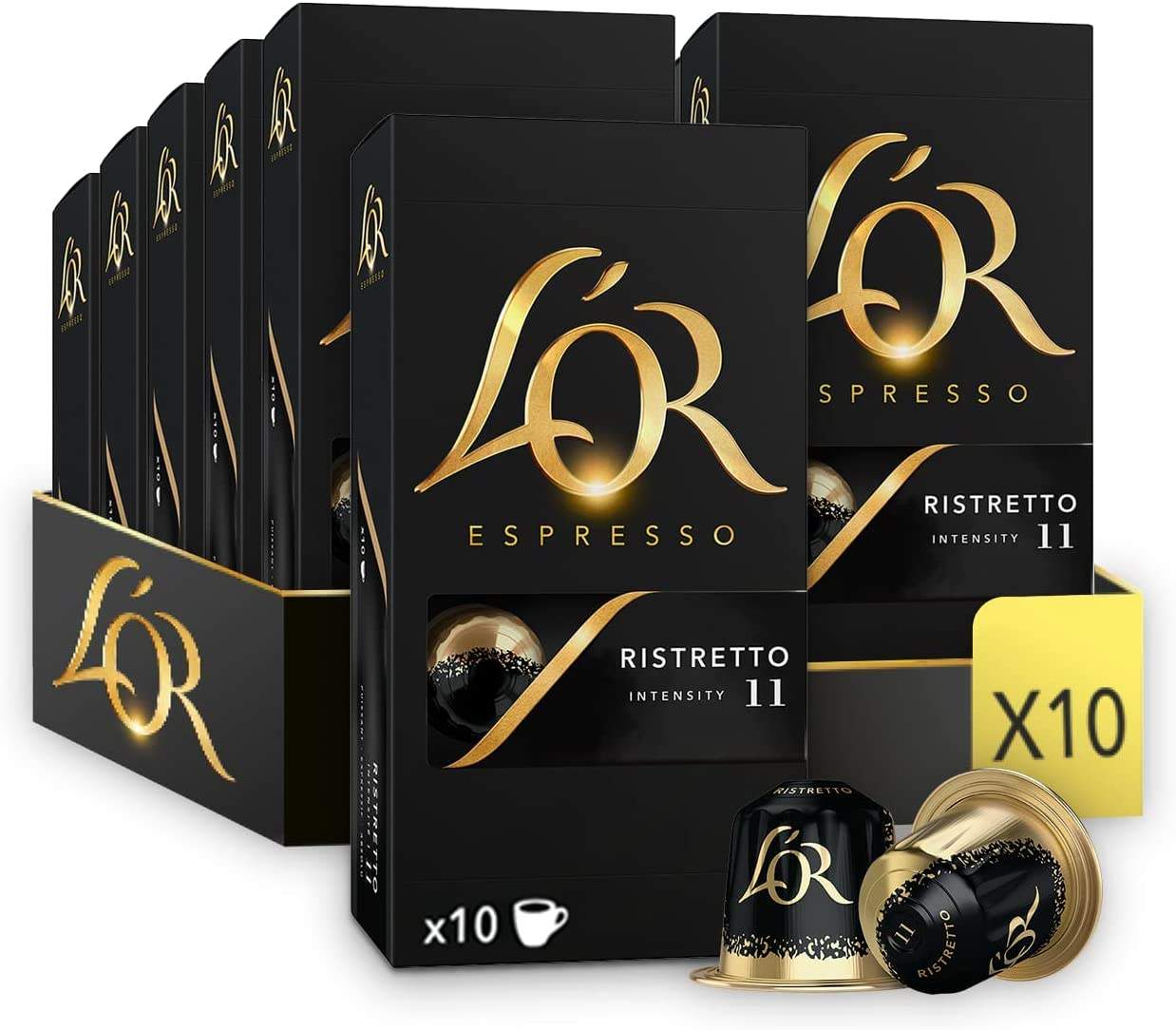 There's no doubt that L'OR Espresso Coffee is a favourite among coffee lovers. The L'OR Espresso Coffee Ristretto coffee beans are roasted to perfection and have the unique flavour and aroma of fresh spices. Ristretto coffee is made by using a special brewing method that extracts a concentrated shot of coffee. The L'OR Ristretto coffee is perfect for those who want a strong, yet smooth cup of latte. To make it even better, this coffee is UTZ Certified, so it ensures its sustainability. Another advantage is that the aluminium capsules can preserve the flavour and aroma of the coffee to be enjoyed. In addition, L'OR Espresso Coffee is an excellent alternative to Nespresso's original capsules due to its affordability.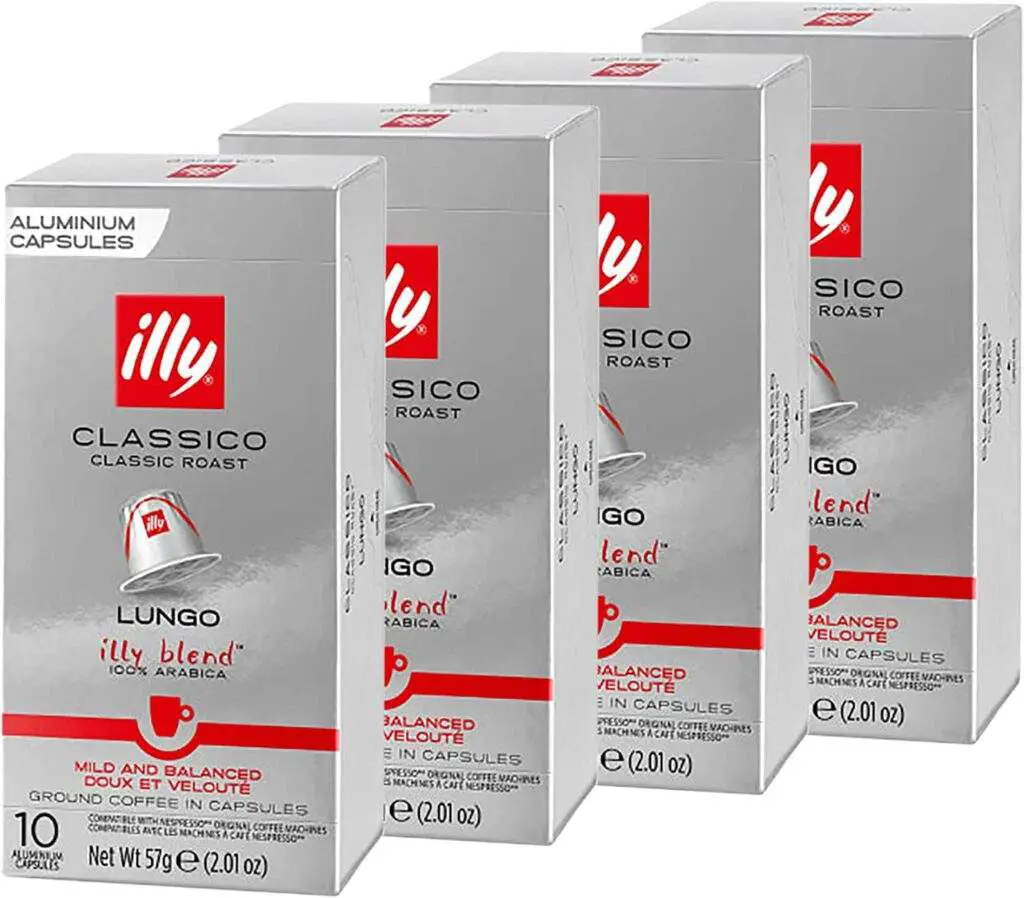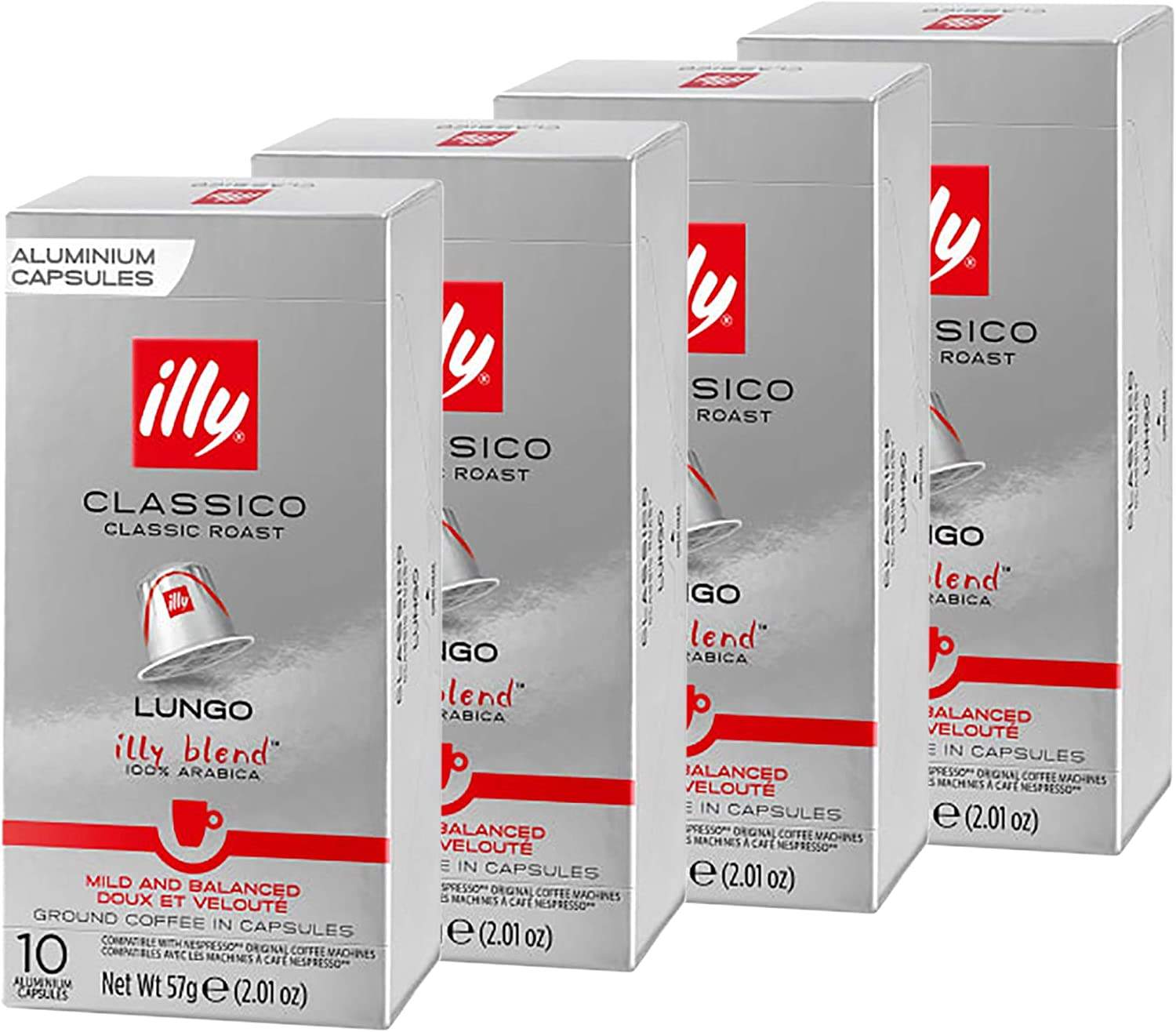 If you're looking for a delicious, well-rounded coffee, you'll love illy's Lungo Classico. For those who aren't familiar, Lungo coffee is a type of espresso that is extracted for a longer period of time than traditional espresso. This results in a coffee that is less intense and has a more mellow flavour. Also, the amount the Lungo makes is perfect for those who love a large cup of lattes. This coffee is made with 100% Arabica beans, so you'll enjoy a full-flavoured cup of coffee. Moreover, the coffee has a smooth, creamy texture that's simply irresistible. Overall, the illy Lungo Classico is a great everyday coffee although it's compatible with Nespresso OriginalLine only.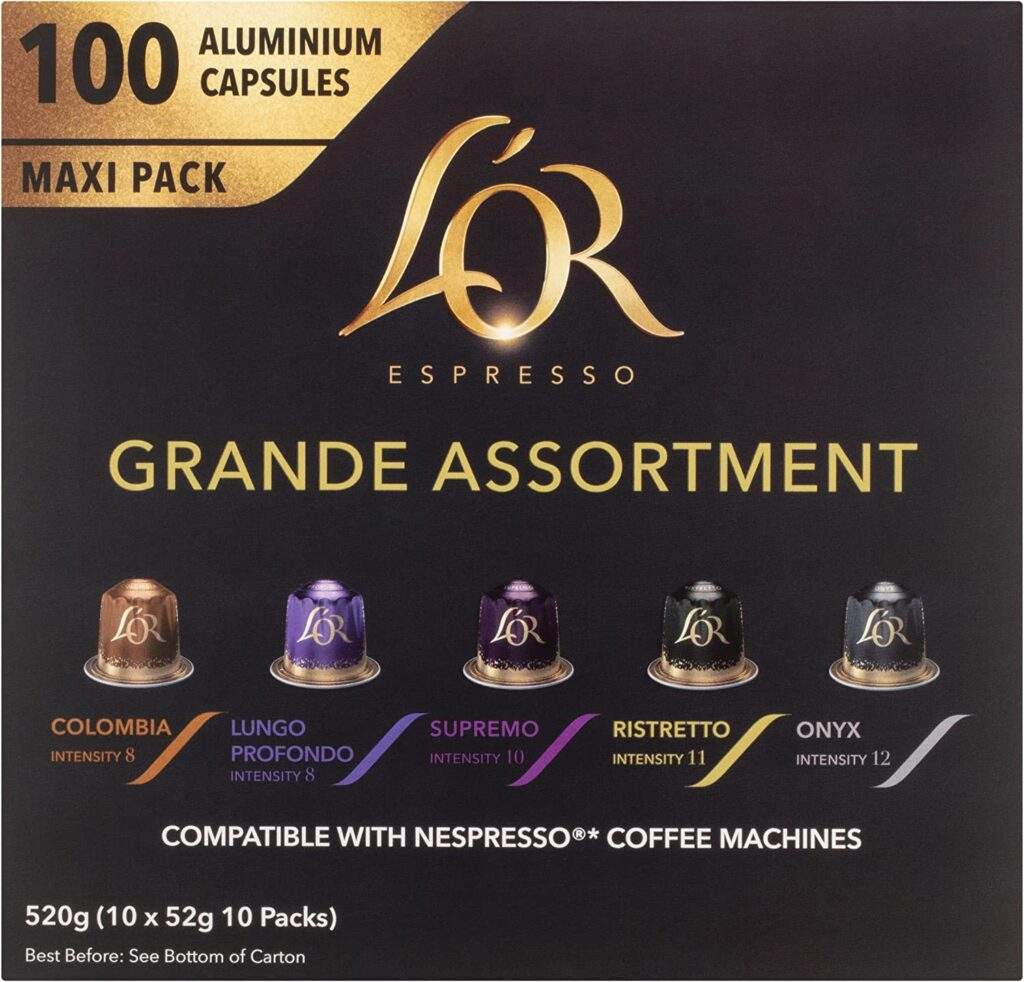 If you're in the market for a new coffee capsule for your latte, the L'OR Espresso Grande Assortment Pack is a great option to consider. These capsules are compatible with all Nespresso machines, and they come in a variety of different espresso blends. You'll get 20 capsules of each of the following blends: Colombia, Lungo Profondo, Supremo, Ristretto and Onyx.  Made with 100% Arabica beans, this product is also certified by the Rainforest Alliance, which means that it has been sourced from sustainably grown coffee beans. In addition, it makes a perfect gift to your latte-loving friends and family. I would highly recommend the L'OR assortment pack for its high-quality as well.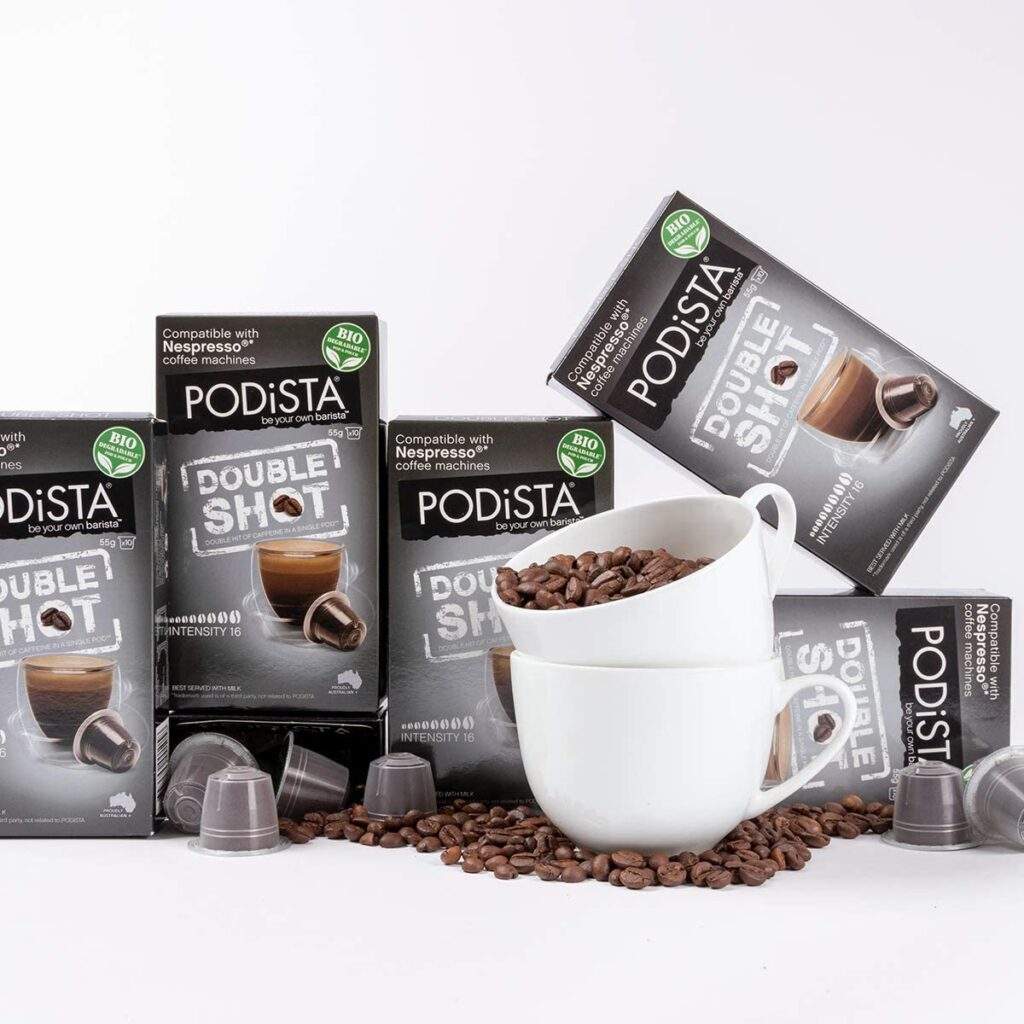 If you're a coffee lover, you've probably tried a few different pod coffees. But have you tried the Podista Double Shot Coffee Pod? This pod is designed for those who want a strong, flavourful cup of coffee. Well, I have to say, it does not disappoint. It has an incredible intensity rating of 16 and doubles the amount of caffeine compared to a standard pod! So, you may find it perfect for your latte as it can be too strong on its own. In addition, although these pods are made of plastic, they are biodegradable. Another point I would like to make is the fact that they are freshly roasted in Australia! The Podista Double Shot Coffee Pod is also very affordable, making it a great option for those on a budget. So, if you're looking for a strong Nespresso pod for lattes that won't break the bank, then the Podista Double Shot is the perfect option for you. Keep in mind, though, it's compatible with Nespresso OriginalLine only.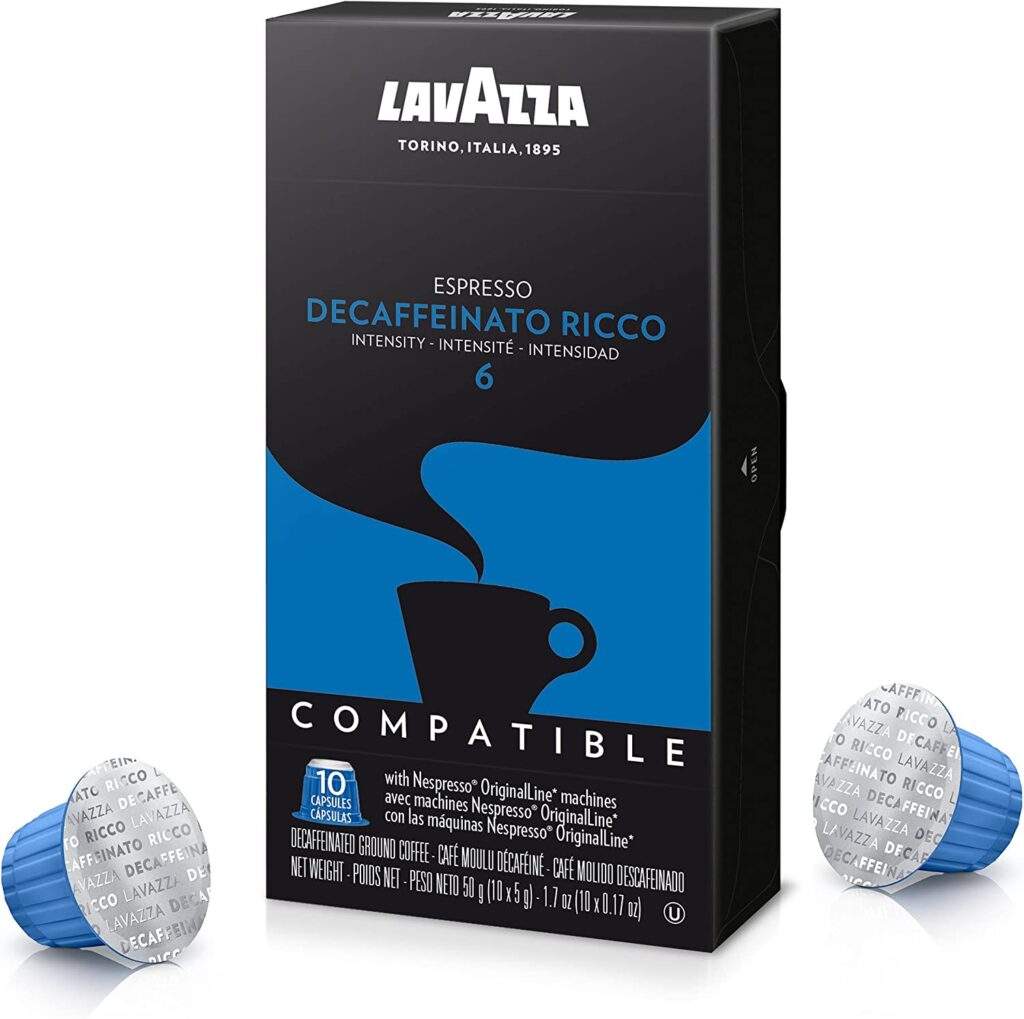 Lavazza Decaffeinato Ricco Espresso Dark Roast Capsules are a great choice for those who enjoy dark roast coffee but are looking for a decaffeinated option. These capsules come with 6 packs of 10 single-serve and are compatible with Nespresso OriginalLine only. They are made with a blend of Brazilian Arabica and Asian Robusta beans, which will deliver rich and sweet flavours that you enjoy for a latte. The flavour is so enjoyable that you would forget it's actually a decaf and even continue choosing this product over regular coffee! It's easily one of the best Nespresso capsules for lattes on the market among decaf options.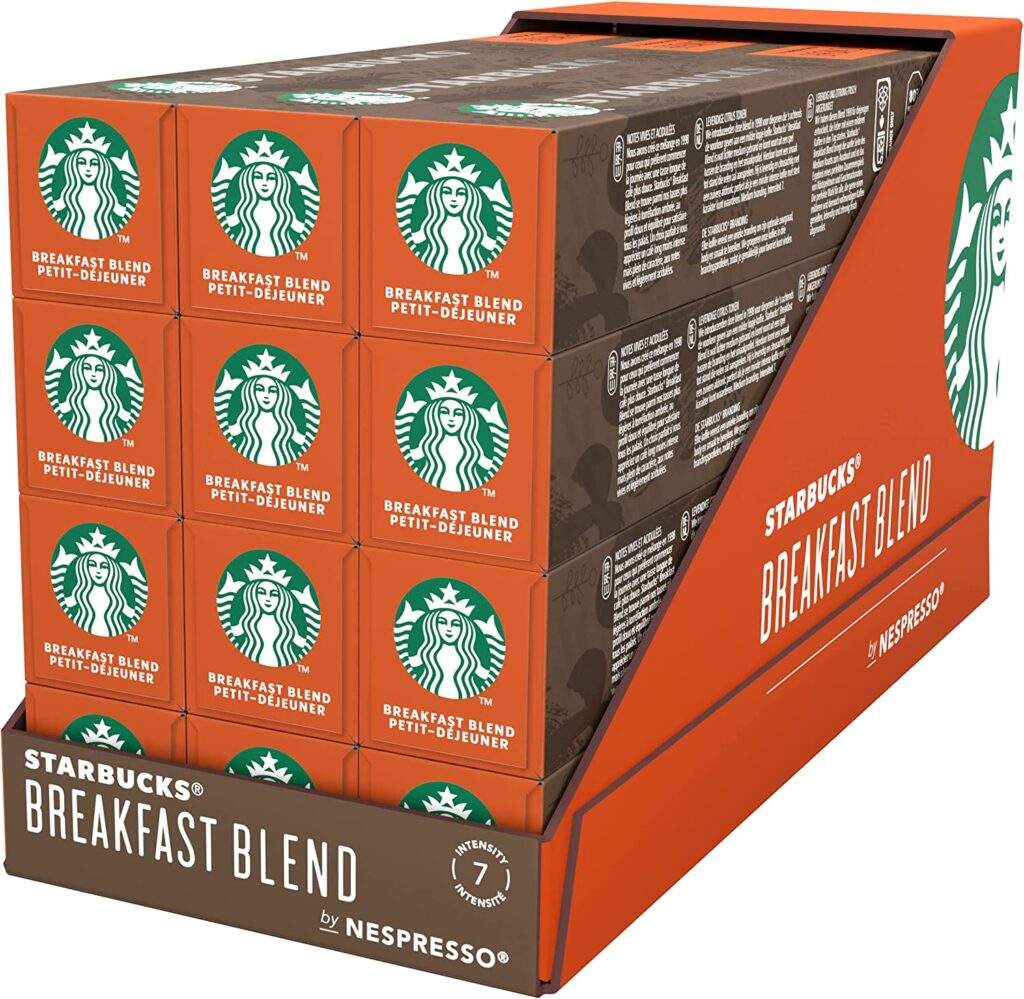 If you're a fan of Starbucks coffee, then you'll be happy to know that you can get their coffee in Nespresso-compatible pods. The Starbucks by Nespresso Breakfast Blend coffee pods is a great way to start your day. They're smooth and mild without too much intensity. You'd want to use these pods to make your latte enjoyable to a wider range of coffee lovers. And they're made with 100% Arabica beans, so you know you're getting a quality cup of coffee. If you're looking for a delicious, easy-to-make coffee daily, I highly recommend these pods as you don't need to go to Starbucks to enjoy your latte.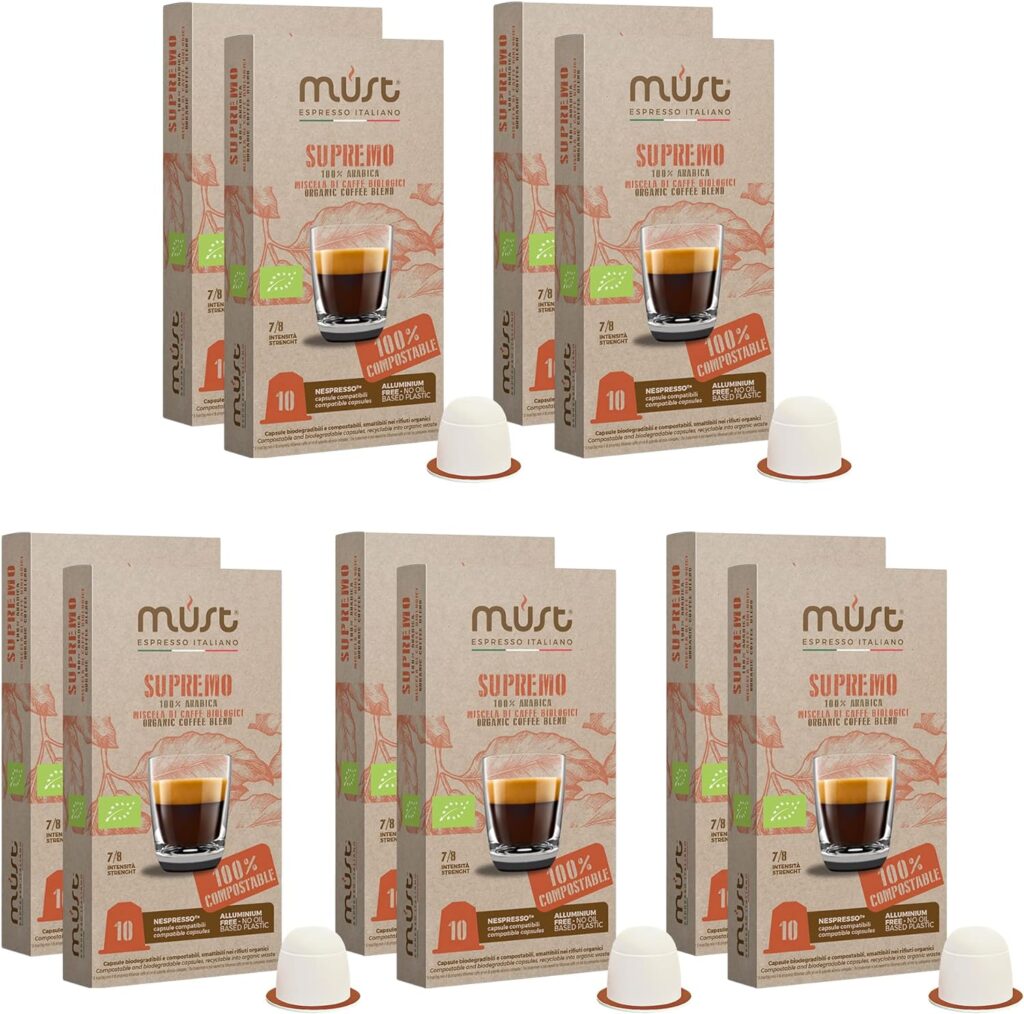 As listed at the beginning, MUST is popular for its high-quality Italian coffee. The capsules are free from aluminium and 100% compostable. In addition, the lids are also biodegradable. There are a variety of different blends available, and each one has its own unique flavour profile. The Supremo Blend is made with 100% Arabica beans with strong and intense flavour, which is perfect for making lattes as you definitely want to taste coffee. Furthermore, you'll enjoy a nutty and bitter cocoa flavour. It sounds delicious, doesn't it? If you would like to consider both convenience of coffee capsules and the eco-friendliness of your cup of latte, then MUST Supremo Blend could be the one for you.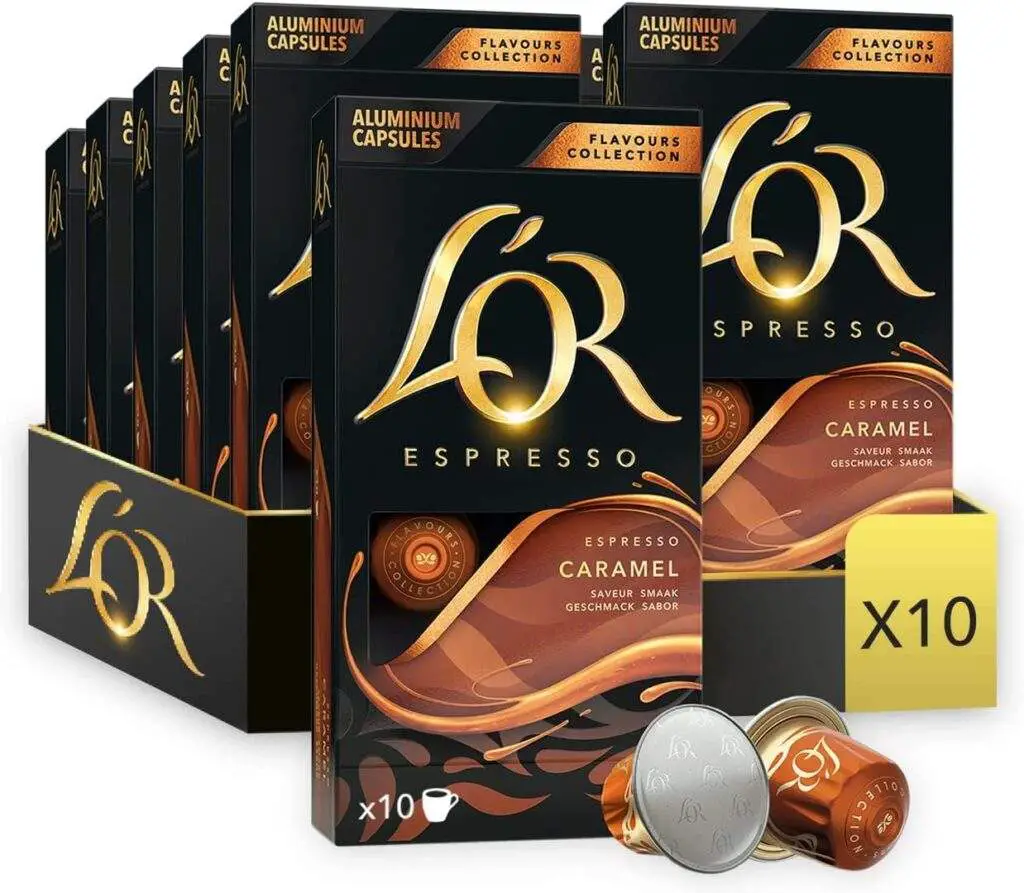 When it comes to Nespresso-compatible coffee capsules, L'OR Espresso is one of the best. That's why I have chosen 3 out of my 9 best Nespresso capsules for lattes from L'OR. The L'OR Expresso Caramel Coffee is designed for blending with milk, which would create a velvety texture. What I like about this coffee is the caramel is dark and delicate without being too sweet. It's also mildly bitter and low in acidity, just what we expect from dark caramel. You'll love the aroma and flavour of the coffee for sure. If you're after the best Nespresso capsules for flavoured lattes, I would highly recommend the L'OR Espresso Caramel Coffee.
How To Choose The Best Nespresso Capsules For A Latte
If you're a fan of lattes, you know that there's nothing quite like a perfectly made one. And if you're a fan of Nespresso, you know that there are a lot of different capsules to choose from. So how do you choose the best Nespresso capsule for a latte? Here are a couple of things to keep in mind:
The strength of the coffee: If you want a stronger latte, go for a darker roast. If you want a weaker latte, go for a lighter roast.
The type of milk you'll be using: Whole milk will give you a richer latte, while skim milk will be lighter no matter which Nespresso capsule you choose.
The flavour of the coffee: Do you want a fruity latte? A nutty latte? A chocolatey latte? Choose a capsule that will complement the flavour of your milk. 
Keep these things in mind, and you'll be sure to choose the best Nespresso capsules for your latte 🙂
How To Make Your Latte With Nespresso Machine
Making a latte with a Nespresso machine is easy and only takes a couple of minutes. Here's a step-by-step guide on how to make a latte with a Nespresso machine.
First, you'll need to gather a few suppliers. You'll need a Nespresso machine, milk, a latte glass, and a spoon. 
Next, insert a Nespresso capsule into the machine and close the lever. Place your glass under the coffee spout.
Press the button for an espresso and let it run until it stops.
Then, steam your milk using the frothing wand. To do this, hold the tip of the wand just under the surface of the milk and turn on the steam. Move the wand around to create a whirlpool effect.
Once the milk is steamed, hold the glass close to the frothing wand and slowly pour the milk into the glass, using a back-and-forth motion. 
Enjoy your latte!
Final Thoughts
No matter which Nespresso capsule you choose for your latte, you can be sure that you'll be getting a delicious and creamy cup of coffee. If you want a classic latte flavour, go with the illy Lungo Classico Coffee. If you're looking for something a little bit different, try MUST Variety Coffee Selection. And if you're looking for a truly unique flavour, go with the L'OR Espresso Ristretto Coffee. Whichever Nespresso capsule you choose, you're sure to enjoy a delicious cup of coffee.
Please don't hesitate to share your thoughts on the best Nespresso capsules for your latte in the comment box below 🙂