Last Updated on 12/10/2023 by Miki
The holidays are a truly wonderful time of year when it is a joy to give and get so much. However, it can be difficult to find the perfect present for everyone on your list. For those coffee drinkers on your list who stuff their cups out on a daily basis, this guide will have plenty of goodies that they will love. There are some pretty unique gifts that coffee lovers will enjoy. I have picked the best of the best gifts for coffee lovers available on the market. These gifts will be perfect for any occasion like birthdays, Christmas, anniversaries, celebrations, and so on. My top 11 picks are both high ratings on amazon and reasonably priced, which will make them perfect gifts. I hope that you will find the one (or two or more) that suits your needs.
This post may contain affiliate links. If you use these links to purchase something, I may earn a commission without any extra cost to you. I would appreciate it if you do so to keep this blog going!
Best Gift for Camping Lovers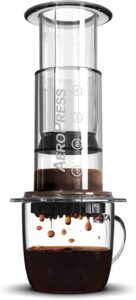 This portable espresso maker will be perfect for anyone who loves travelling and camping. What stands out in the Aeropress is the 3-in-1 brew technology that makes it possible to brew French press, pour-over and espresso. How versatile it is! To make it even better, the coffee it makes would be clear, smooth and full-bodied without unwanted bitterness and sediments. Actually, the Aeropress Clear Coffee Press can be used for your daily coffee at home  since it's super easy to brew and clean as well.
Best Gift For Chocolate Lovers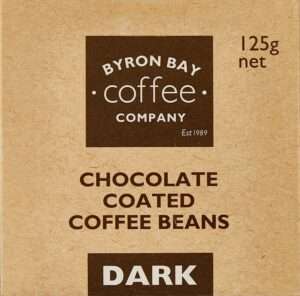 Who doesn't love the combination of coffee & chocolate? Byron Bay Coffee Company provides both milk and dark chocolate-coated coffee beans and my recommendation is the dark one. The coffee beans are freshly roasted and the chocolate is high quality as well. This box will be a perfect gift for any coffee & chocolate lover considering its quality and a bit more expensive than your regular chocolates.
Best Gift For Cold Brew Lovers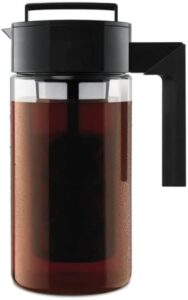 This deluxe cold brew coffee maker is a perfect gift if you would like something that can make cold brew easily and cheaply. Its features include an air-tight lid, fine-mesh coffee filter, no-slip grip, and durable pitcher body that can withstand boiling hot or ice-cold temperatures. It's easy to clean for its simplicity and easy to handle for its lightweight. You can store your coffee in the fridge for up to 2 weeks. How convenient!
Best Gift For Travel Lovers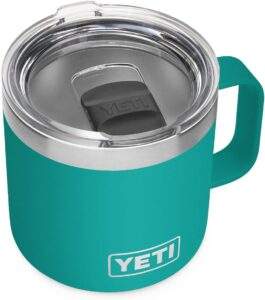 This item is Amazon's #1 best seller in travel mugs & tumblers. It contains a double-wall vacuum-insulated body that protects hands from hot or cold contents while keeping coffee well-insulated. There are varieties of colours produced, but unfortunately, not all of them are currently available, Grab some while they are still available!
Best Gift For French Press Lovers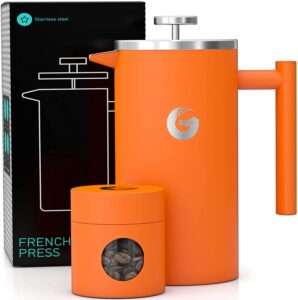 There are a lot of great features of this French press. First, it is stainless steel that will keep coffee warm for longer than a glass press. It makes 4-cup servings, so you can have the second cup later or you can share delicious cups with others. Secondly, it is naturally tough, durable and rust-proof due to its material made. You don't have to worry about breaking as much as the glass press. Lastly, it comes with a mini canister for storing coffee beans. Perfect accompaniment.
Best Gift For Starbucks Coffee Lovers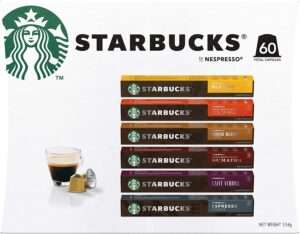 If you would like to give a gift to Starbucks lovers, then this variety pack is the one for you. It contains 6 different flavours: Blonde Espresso Roast, Single-Origin Colombia, House Blend, Single-Origin Sumatra, Caffe Verona and Espresso Roast. Made from 100% Arabica beans, this gift will surely satisfy any Starbucks fans. Keep in mind that these pods are compatible with Nespresso Original only, so you may want to check first if your family or friends own one or not.
Best Gift For Keurig Lovers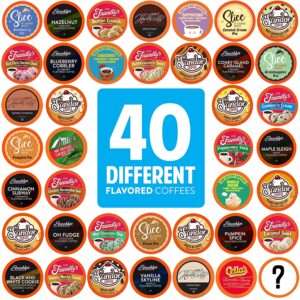 This K-cup pod sampler contains 40 popular flavours including maple, vanilla, cinnamon, hazelnut and chocolate and many more! There would be unique flavours that you could not imagine in coffee. Perfect for curious coffee lovers who love to try different varieties and discover their new favourites.
Best Gift For Work Lovers

As the name suggests, this coffee warmer is smart enough to keep a cup warm at the desired temperature without manually turning it on/off. It's also designed to be waterproof, so you don't need to worry about a spill and it's easy to clean. How smart! This gift will save time for busy people at the desk as they don't need to finish coffee in a hurry before it gets cold and make another cup because it gets too cold to drink. Simply perfect.
Best Gift For Fun Lovers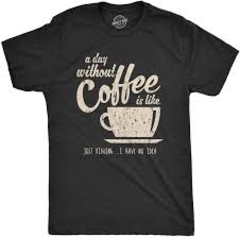 Crazy Dog T-Shirts are designed and printed in the USA with super soft high-quality materials. This vintage range is light-weighted and comfortable. Its funny logo will be perfect for people with a sarcastic sense of humour as well as retro lovers.
Best Gift For Mature Coffee Lovers

Mr. Black Cold Brew Coffee Liqueur is made from cold-pressed, specialty single-origin coffee beans that give fresh coffee flavour. This is a perfect gift for mature coffee lovers who enjoy a high-quality coffee liqueur. It's great on ice or in cocktails. Why not make an espresso martini with this beautiful liqueur tonight?
Best Gift For Gourmet Coffee Lovers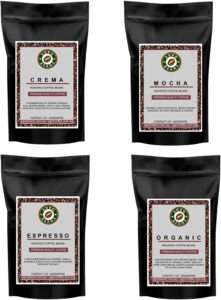 This variety pack includes 4 different flavours: Crema, Mocha, Espresso and Organic Blends. The Crema is rich and creamy with milk chocolate and cocoa flavours. Next, the Mocha has buttery richness with caramel and dark chocolate flavours. The Espresso is full-bodied with vanilla and almond flavours. Lastly, the Organic Blends is made from 100% organic beans with caramel and honey flavours. The Agro Beans can be a perfect gift for any gourmet coffee lover.
Final Thoughts
There you have the 11 best gifts for coffee lovers. There are actually plenty of gift ideas and it is not an easy task to choose the best one for your family and friends. The thing is whatever you choose they will be grateful because the gift shows that you care about them. It shows that you know they love coffee and you want to give them something that makes them happy. Don't forget that you can give yourself a gift too 🙂 I assume that you are a coffee lover yourself as you are here reading my blog right now. In this case, why not choose one of the gifts from my top picks? As for me, I'm really keen on the portable espresso machine!
Please let me know what you would choose for yourself, your family and your friends in a comment below and please share your discovery of awesome gifts for coffee lovers too.