Last Updated on 15/05/2023 by Miki
Table of contents
Are you a coffee lover who's always on the lookout for the best coffee beans online? Look no further, because I've compiled a list of the 9 best online shops that offer the highest quality coffee beans. Whether you prefer a light roast or a dark roast, a fruity or a nutty flavour, or want to try something new and exotic, these shops have got you covered. I've done the research so you don't have to, and I'll be sharing all the details on what makes each shop special. So grab a cup of your favourite brew and let's dive into the world of the best coffee beans online Australia has to offer!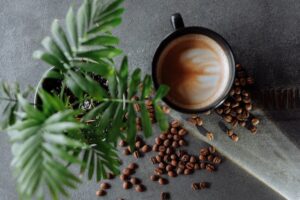 ​​This post may contain affiliate links. If you use these links to purchase something, I may earn a commission without any extra cost to you. I would appreciate it if you do so to keep this blog going!
​
Benefits of Buying Coffee Beans Online
When it comes to discovering the best coffee beans, buying them online can be a great option. There are 3 main benefits:
1. Range of coffee beans
Online shopping provides access to a wider range of unique and exotic coffee beans that may not be available in your local market. Whether you're looking for single-origin beans from Africa or South America, or blends with intricate flavour profiles, online retailers have got you covered.
2. Convenience 
Not only does it save you time and effort, but it also gives you the ability to compare prices from different retailers. Shopping for coffee beans online is not only convenient but it can also be a fun and educational experience. You can explore a whole new world of flavours and roasts right from the comfort of your home.
3. Cost-efficiency
Purchasing in bulk can often result in reduced shipping costs, which means that you don't have to worry about running out of beans anytime soon. Additionally, you can always find the best deal on the coffee beans of your choice online without leaving your house. Furthermore, you'll benefit from choosing subscriptions for discounted prices.
Therefore,  buying coffee beans online offers a cost-effective, hassle-free, and exciting way to enjoy your daily cup of coffee.
The 9 Best Coffee Beans Online Australia
Here are the 9 best coffee beans online Australia has to offer:
​
Established in 2002 in Newtown, Sydney, Compos Coffee has since expanded to various locations in Australia. You may have seen its khaki takeaway cups with the beautiful latte art logo somewhere around. Campos is known for its high-quality, ethically sourced coffee beans, with a focus on sustainability and supporting local farmers. You'd feel safe choosing a cafe for coffee if you see the company's logo. Although it doesn't offer a range of grinds by brewing methods, there are good options for capsules if you own a Nespresso Original machine. Also, you can buy Campos coffee on Amazon for your convenience.
​
ST. Ali is an Australian speciality coffee brand, widely recognised for its exceptional quality and innovative approach. Founded in Melbourne in 2005, ST. Ali has since established itself as one of the most popular coffee destinations in the country. It's renowned for its commitment to sourcing the finest coffee beans from around the world, as well as its expertise in roasting, brewing, and serving coffee. Moreover, the online shop is fun and unique since it offers alcohol such as coffee liqueurs. The free shipping applies for coffee orders over $79, which is more expensive than others listed here, but the return policy is quite generous. If you prefer, you can order ST. Ali coffee on Amazon as well.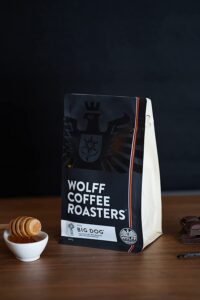 Wolff Coffee Roasters was established in 2010 in Brisbane by Peter Wolff, a Master Roaster in Australia and Penny Wolff. Their knowledge and reputation in the coffee industry are well-known all around the world and they have trained and shared their knowledge with roasters and baristas. In addition, there are some educational courses available for those who are interested. Also, you can not only purchase coffee accessories from the online shop but also craft your own blend, which would be a perfect gift for any coffee lover. The good news is that Wolff Coffee Roasters' coffee is available on Amazon.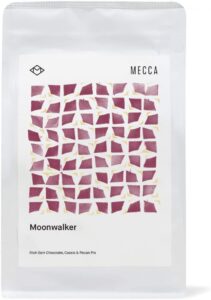 Based in Sydney, Australia, Mecca Coffee sources its beans from some of the best coffee-growing regions around the world and uses meticulous roasting and blending process to create exceptional coffee blends. It also offers a wide range of single-origin coffees and brewing methods, ensuring that there is something to suit every taste preference. I highly recommend Mecca for those who prefer single-origin. Their commitment to quality and sustainability is reflected in everything they do, from sourcing the finest beans to supporting local farmers and communities. Also, you can try Mecca Coffee on Amazon.
Veneziano Coffee Roasters is an Australian speciality coffee brand that has been crafting exceptional coffee blends for over 20 years. Established in Melbourne in 2002, Veneziano has since expanded its operations to several locations across the country. What stands out in Veneziano is the wide range of coffee and coffee-related items available in the online shop, catering to the diverse preferences of coffee lovers. You can even purchase coffee pods, instant coffee and coffee machines. Veneziano's passion for coffee, combined with their expertise and creativity, has earned them numerous awards and accolades in the coffee industry. Their dedication to sustainability and ethical practices has also made them a trusted name among coffee communities. ​
Founded in 2008, ONA Coffee has grown to become a worldwide leader in the coffee industry, with a reputation for excellence in everything from its award-winning baristas to its barista courses. Headquartered in Canberra, Australia, ONA Coffee has a global reach, working with coffee farmers and producers across the world to bring the best possible coffee experience to their customers. Whether you're a coffee enthusiast or simply appreciate a great cup of coffee, ONA Coffee is sure to satisfy your taste buds with its passionate approach to coffee making. To make it even better, it offers 15% off on your first order.
Monastery Coffee is a speciality coffee roaster that is committed to producing ethically sourced, high-quality coffee. Established in 2013 in Adelaide, SA, Monastery Coffee takes a holistic approach to coffee production, valuing environmental sustainability, fair trade practices and social responsibility. It's dedicated to ensuring that every cup of coffee they serve is not only delicious but also has a positive impact on the people and communities involved in its production. With a focus on single-origin beans, it offers a unique range of flavours that appeal to coffee lovers of all tastes. Whether you're enjoying a cup at their cafe or brewing one at home, Monastery Coffee delivers an exceptional coffee experience you won't forget. Furthermore, it offers free shipping on coffee orders over $35 as well as international shipping options.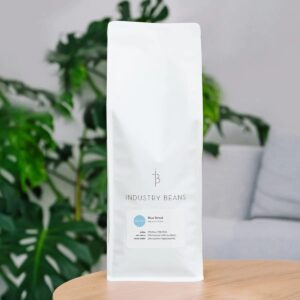 Industry Beans is a specialty coffee roaster and cafe that has been serving up exceptional coffee since 2010. With locations in Melbourne, Sydney, and Brisbane, Industry Beans has become a household name in the Australian coffee scene. It also offers its unique membership program called "The Espresso Club" which provides an espresso machine and coffee beans delivered to home. Moreover, free shipping is applicable to coffee orders over $25 only and international shipping is available as well. Whether you're a seasoned coffee expert or a casual coffee drinker, Industry Beans is sure to provide a coffee experience that will leave you wanting more. If you want to try its coffee, you can buy the beans on Amazon as well.
Last but not least, Fox Coffee is a hidden gem located in Brisbane, QLD. Its specialty blends are roasted in small batches to ensure freshness and unique flavour profiles. What's more, your coffee will be dispatched the same day when it's ordered by 1 pm, which can be handy if you're running out of beans. In addition, it offers a wider range of grind options from espresso to cold brew. I highly recommend its tasting pack of 3 different blends since it's 25% off from its standard coffee packs as well as meeting free shipping for orders over $35. Simply perfect!
Tips to Buy Coffee Online Australia
When it comes to buying the best coffee beans online, it's essential to make an informed decision. Here are the top 3 tips for you:
1. The Freshness of Coffee Beans
The first thing you should consider is the freshness of the beans. Always look for the roast date and try to buy beans that have been roasted within the last two weeks. This ensures you're getting the freshest coffee possible.
2. Roast Profile & Origin
Next, consider the roast profile. Different profiles cater to different tastes, so choose one that suits your preferences. The origin of the beans is also crucial. Coffee beans from different countries have distinct flavours and characteristics, so consider your favourites and try out new ones.
3. Reviews & Ratings
Finally, read online shop reviews and ratings to ensure you're buying from a reputable seller.
By taking these factors into account, you'll be able to purchase the best coffee beans online that meet your needs and preferences.
Final Thoughts
In conclusion, Australia is home to some of the finest coffee beans in the world, and there's no better way to appreciate them than by ordering from the 9 best online shops I've listed. With a variety of flavours, roasts, and origins to choose from, you're sure to find something that suits your taste buds perfectly. So why not indulge in a delicious cup of coffee today and experience the difference that high-quality beans can make? It's time to elevate your coffee game and enjoy the best that Australia has to offer.