Last Updated on 24/07/2022 by Miki
I don't know about you, but I love anything with coffee. If you like coffee and ice cream, it is most likely that you love coffee ice cream! Coffee ice cream is a delicious treat, especially on a hot summer day. People enjoy drinking coffee with a sweet cream flavour to make it more palatable. This is also the case with coffee ice cream, which is always a hit on a hot summer day. There are many brands of coffee ice cream. When deciding on which flavour is best, it really depends on one's personal preference. Some people prefer the mellow taste of an iced Americano while others like the robust flavour of an espresso ice cream. Whichever flavour you prefer, the coffee in the ice cream will always have the same impact because it works to counteract the sweetness of the cream.
In fact, coffee is my favourite flavour in ice cream (I have to admit that I love green tea ice cream too…) and I have tried different kinds of ice cream brands on the market. Some are from supermarkets and others are directly from ice cream shops. I think that ice cream from the shops is always creamier and nicer than the one from the supermarkets. It might be because of the freshness or the specialised freezer. Buying ice cream from shops is also more expensive than buying from supermarkets. It can be your occasional special treat for yourself 🙂 In this article, I will share my 7 picks for the best coffee ice cream with you.
Best Coffee Ice Cream Bar
Haagen-Dazs, Coffee Almond Crunch Ice Cream Bar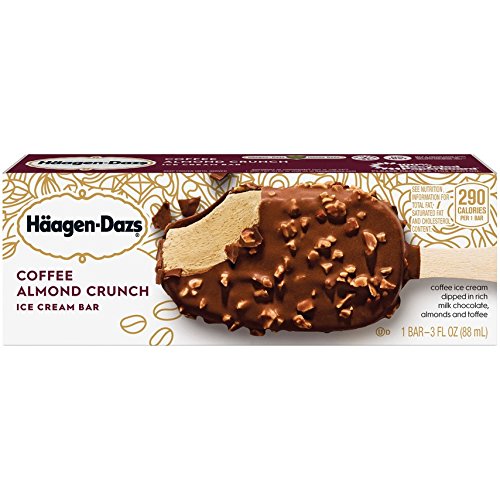 I probably haven't told you yet, but I love nuts, especially almonds. That is why coffee ice cream with almonds is a match in heaven for me. You will enjoy its crunchiness from both almonds and chocolates that cover the coffee ice cream. Haagen-Dazs is one of the premium ice cream makers in the world and it is definitely one of my favourites. The only negative for me is that it is made with milk chocolates. I would give this a better score if it was made with dark chocolates. Oh, how much I love dark chocolates… Coffee and chocolate is another match in heaven.
Best Coffee Ice Cream With Real Ingredients
Haagen-Dazs, Coffee Ice Cream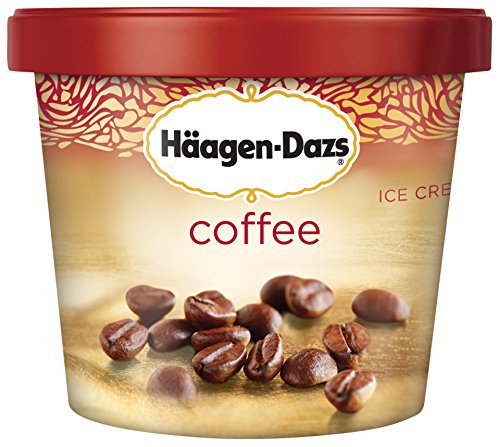 I know, it is another Haagen-Dazs. If you ask me "What brand has the best coffee ice cream?", I would happily say it is Haagen-Dazs. What I love about Haagen-Dazs is its simple ingredients. No nasty stuff. This coffee ice cream is made with only 5 ingredients: cream, skim milk, cane sugar, egg yolks, and coffee. We don't need any other additives to make delicious sweets or drinks. The only thing to make this coffee ice cream even better can be a stronger coffee flavour if you usually drink espresso like me.
Best Coffee Icecream With Authentic Coffee Flavour
Ben & Jerry's Coffee Coffee BuzzBuzzBuzz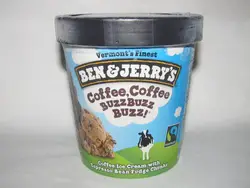 Source: https://www.flickr.com/photos/85567416@N03/30650663798/
Ben & Jerry's is another favourite of mine. What I love about this coffee ice cream is the fact that it contains actual roasted ground coffee beans. It gives authentic coffee flavour and it makes a huge difference. There are a lot of things that I love about Ben & Jerry's, but what I love most is that they give away free ice cream on national ice cream day! I always choose this coffee flavour for the special annual treat. As I mentioned at the beginning, ice cream from the shop tastes nicer than the supermarket, but it tastes even nicer when it is free. I hope there is a Ben & Jerry's shop near your home.
Best Value for Money Coffee Ice Cream
Magnum Espresso Ice Cream Bar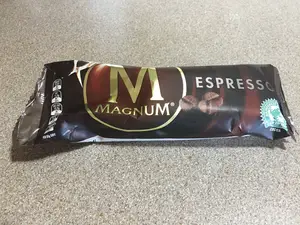 Magnum is a well-known ice cream maker worldwide. I don't usually buy their ice cream because they are not focusing on pure ingredients. However, I had to try their espresso flavour just because. Although I enjoyed the crispness of the chocolates that covered the ice cream, I didn't really like the ice cream itself. It is vanilla ice cream with an espresso-flavoured ripple as you can see from the following photo.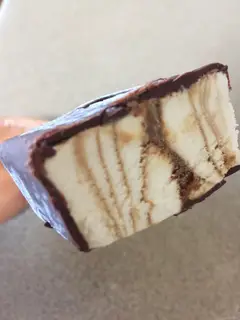 The quality of the ice cream is not as good as Haagen-Dazs or Ben & Jerry's, which leads to less expensive of course. I would say this is good value for money.
Best Espresso Ice Cream
Hinterland Espresso With Chocolate Almonds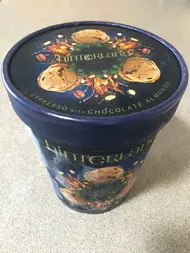 Hinterland is an Australian ice cream maker and it is pretty new as it has become available across Australia in 2020. When I got the news of this ice cream, I could not help but try it myself. I did not hesitate to choose espresso with chocolate almonds while there were other delicious flavours available.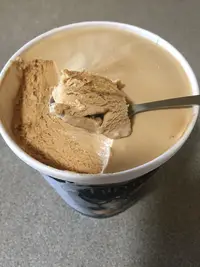 I love the fact that this coffee ice cream is "espresso" because it is less sweet. There are also delicious chocolate almonds inside. It melts relatively quickly, so you can enjoy the ice cream without waiting till it has become easy to scoop out. No need to microwave your ice cream here though I'm not sure how many of us actually do…
Best Chocolate & Coffee Combination
Haagen-Dazs, Barista Collection Brownie Macchiato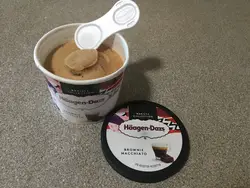 I know, I know, it is another Haagen-Dazs… Actually, I have to admit that I love Haagen-Dazs ice cream although you might've already noticed. I used to enjoy 7 different flavours on the 7th, 17th, and 27th of each month for ¥500 only ( approximately $5) in Japan! Anyways, let's go back to the review. I highly recommend you try the barista collection if you are a coffee lover. It wouldn't disappoint you. This brownie macchiato is not too sweet and it is a perfect combination of chocolaty and coffee flavour in ice cream.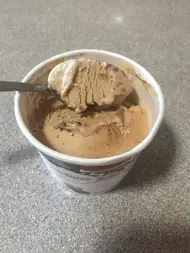 You will want to wait till it is ready to eat because it tastes much better when it just starts to melt. This ice cream has a good balance in flavour and you will definitely enjoy it. If you like both coffee and chocolate (who doesn't!?), then this one would be a perfect choice.
Best Indulgent Coffee Ice Cream
Connoisseur Ice Cream Cafe Grande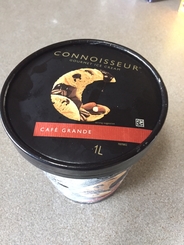 Last but not least, Connoisseur ice cream is another Australian company that I love. What makes this ice cream special is the fact that it contains Grand Marnier sauce. This addition of the liquor takes the Connoisseur cafe grande to the next level! It also contains a generous amount of chocolate-coated almonds, which is a huge plus for me. The almonds add a nice crunch to the creaminess. I love the overall texture of this coffee ice cream with the smoothness of the Grand Marnier sauce and the crunchiness of the almonds.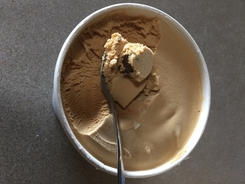 Just like the Hinterland, Connoisseur ice cream tends to melt quickly, which you will like. No one really enjoys the icy ice cream, do they?
Homemade Coffee Ice Cream Recipe | With Only 5 Ingredients
After a long day of work, nothing beats making yourself a cup of coffee ice cream. With this easy recipe, you can make your own tasty and refreshing coffee ice cream for your next get-together in the summer heat or for a late-night snack.
Here is my regular recipe for homemade coffee ice cream. It is really simple and the end result is super delicious. You even don't need an ice cream maker.
Ingredients:
300ml of heavy cream
4 fresh eggs, separated
1/2 cup sugar
2 tablespoons of instant coffee
2 tablespoons of hot water
Method:
Dissolve instant coffee with hot water.
In a bowl, beat egg whites with a hand mixer and gradually add sugar until it becomes glossy and you see stiff peaks formed. Add the egg yolk one by one and mix together with the coffee. Keep the bowl in the fridge.
In a separate bowl, beat the heavy cream until it forms soft peaks.
Add the cream gradually to the egg mixture, then fill a shallow air-tight container with the mixture.
Freeze for at least 6 hours and serve straight from the freezer when you want to eat. Enjoy!
Coffee Ice Cream FAQ
What brand has the best coffee ice cream?
As you might have already guessed, the best coffee ice cream brand is Haagen-Dazs. Well, why? It is because of the quality ingredients (no nasties here) and the overall availability on the market around the globe – at least in both the northern and southern hemispheres!
What is it called when you put ice cream in coffee?
To put it precisely, it's not when you put ice cream in coffee but when you pour coffee over ice cream: Affogato, one of my favourite coffee desserts. In general, icy ice cream is not so nice if that makes sense. When it starts to melt, it's got a creamy texture that we enjoy. In addition, the bitterness of coffee matches really well with the sweetness of ice cream. For these reasons, when you pour hot coffee over ice cream, you can enjoy both the texture and flavour of affogato.
Does coffee ice cream have caffeine?
Coffee ice cream has caffeine in it from naturally occurring substances found in coffee beans. It does not contain added caffeine from humans. Therefore, it doesn't contain more caffeine than coffee itself. If you are avoiding caffeine, it is better not to have any coffee ice cream just to make sure.
Can you add coffee to vanilla ice cream?
Have you ever wondered what the coffee grounds could do for your ice cream? Vanilla ice cream is a pretty tasty dessert and coffee can be a nice addition to dilute the sweetness. The coffee grounds can also be sprinkled on top, which just adds to the texture and flavours of the cream. Try adding coffee grounds to your next ice cream creation for some extra flavour!
In Conclusion
There are some real coffee lovers who don't really enjoy coffee-flavoured desserts. As an espresso lover myself, it is sort of understandable why they don't enjoy any sweetness with coffee flavour. However, I have to admit that I love anything with coffee flavour including coffee liquor. If you are like me, you will enjoy Connoisseur Cafe Grande. In general, ice cream is a sweeter type of dessert for sure, but adding coffee makes it less sweet because of the bitterness from the coffee. This is why coffee-flavoured ice cream is my favourite and I hope you have found your new favourite ice cream brand from this article. Please also do not hesitate to leave your comment to share your favourite coffee ice cream 🙂